Garden Folks
The students and staff who work at the Bowdoin Organic Garden (BOG) are passionate about what we do: to grow, nurture, and harvest the crops that we produce. The garden is a dynamic environment and we want to share it with as many students and staff as possible!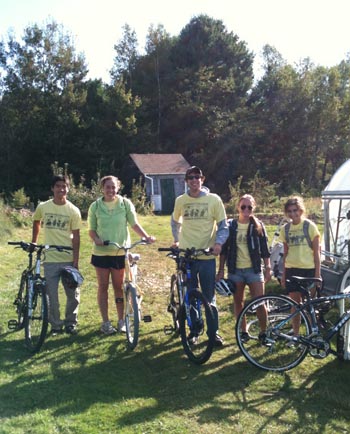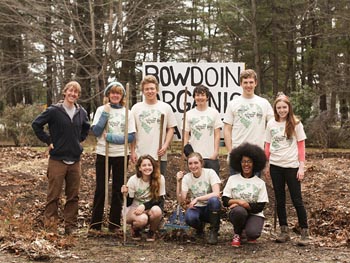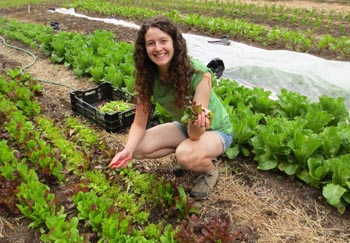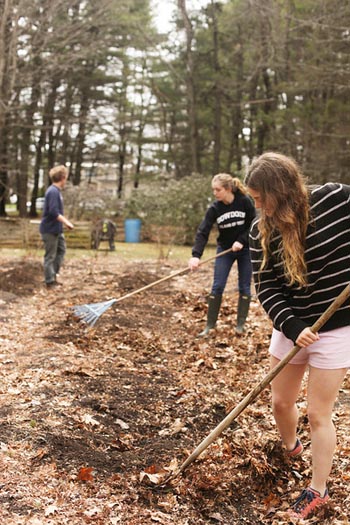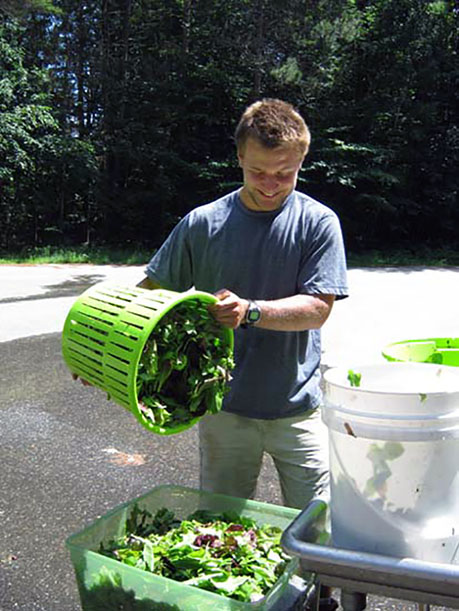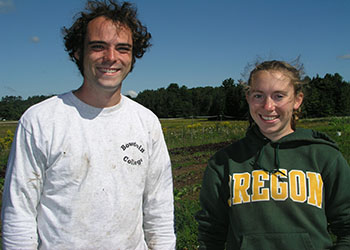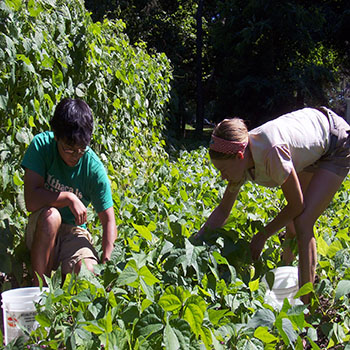 Working on garden projects presents many opportunities to get closer to the food we eat and learn more about local food and the environment. Or, join activities throughout the year such as:
Visit the BOG and local farms during the academic year.
Assist BOG staff with tapping campus maple trees in early spring and collecting sap for syrup.
Help with BOG farm stand on-campus sales and education events in late summer.
Assist with making fresh cider at Greenstock in September.
Reap and eat events! Help with harvesting and then join the rest of the volunteers for a garden dinner in late summer and early fall.
Come to educational events sponsored or co-sponsored by the BOG.
Stop by the garden at any time if you'd like to tour or help out.
Become a student summer garden intern and learn skills that will last a lifetime.
Students: Stay informed about garden activities by joining the Bowdoin Organic Garden Club.
Staff:  Watch for announcements of BOG events in the Digest.
Contact Lisa Beneman for additional information.