Pier and Monitoring System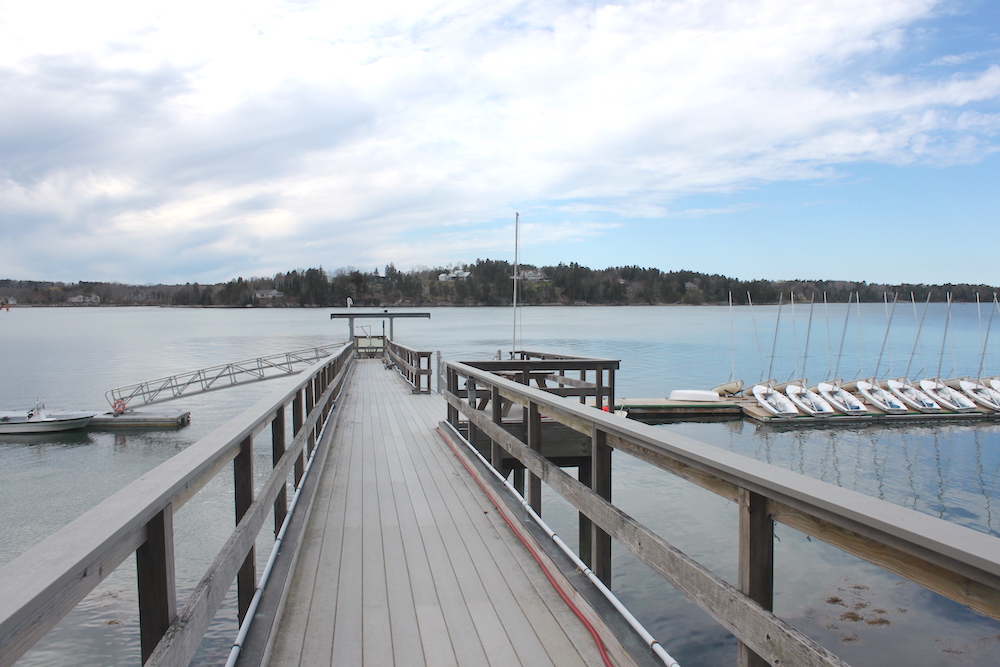 The Schiller Coastal Studies Center is committed to creating opportunities for students and faculty that advance discovery while promoting teaching, training, and learning from a range of scientific disciplinary perspectives. The pier helps realize this commitment in three important ways. For one, it greatly increases the opportunities Bowdoin students have to engage in marine science by expanding areas of inquiry beyond the bounds of the property to the surrounding waters of Casco Bay and the Gulf of Maine. This allows students and faculty to engage in a range of projects based at the site, for example, a study of invasive green crab diets (and their potential impacts on the shellfish industry), studies of the alga that causes red tide and paralytic shellfish poisoning, and much more.
The pier also benefits visiting scientists and research that use the Schiller Coastal Studies Center and serves as a catalyst for creating collaborations with other institutions, such as acidification research on Maine Clam Flats with Kennebec Estuary Land Trust, and a collaborative project on the ecological recovery of Maine rivers and coastal fisheries. The pier and dock also provide access to the Bowdoin Buoy which allows for continuous monitoring of Harpswell Sound. Access to the ocean enriches our support for hands-on research, education, and training that are so crucial to preparing students for advanced degrees in the sciences.
This pier and dock project was made possible through generous financial support from Geoff Rusack '78 and Alison Wrigley Rusack, and the National Science Foundation.