Published February 01, 2019 by Bowdoin News
On Air: Remembering John Ford
This month marks the 125th birthday of the legendary film director John Ford. Born John Feeney to Irish immigrant parents in Portland, Maine, Ford went on to direct more than 140 movies and pick up a record-breaking four Oscars for Best Director.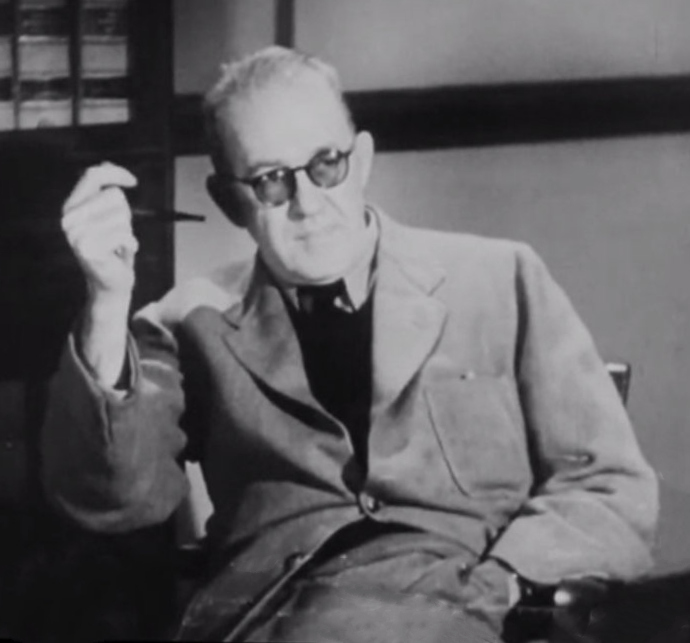 In honor of Ford, several independent cinemas and arts and education organizations in Maine have teamed up to host a statewide festival of film screenings and other events, running until February 10, 2019.
Maine Public Radio's daily call-in program, Maine Calling, recently dedicated a show to John Ford and his legacy. Among the experts on tap was Bowdoin College Professor of Cinema Studies Tricia Welsch, who teaches a course in the films of John Ford (CINE 3333).
Welsch told host Jennifer Rooks that Ford is fascinating to study not only just as a cinema historian—he made films from the silent era until the 1970s—but as a historian of American culture. "He made films about pretty much every period in America. He made films about the Revolution, the Civil War, World War One, World War Two, in which we served. He made films about the Korean War, the frontier experience, the immigrant experience… Spending a semester looking at his films," she said, "is like a short course in American history made by a historian who was always changing his mind."
Ford's greatest film, in Welsch's view, is The Searchers, a 1956 technicolor Western starring John Wayne. She said her favorite Ford movie, however, is Young Mr. Lincoln (1939), a dramatized account of the early life of Abraham Lincoln before he found his greatness, starring a young Henry Fonda.