Writing Partnerships
A partnership gives a student the opportunity to work with a trained peer on writing assignments in any or all of the writer's courses and at any stage of the writing process.
What is a Writing Partnership?
A Writing Partnership is a semester-long writing tutorial that focuses on the individual needs of a writer. Writers may meet with their Writing Partners as often as they like, although a regular meeting yields the best results. Some students prefer to work solely on completed drafts of their papers.  Others benefit from several conferences that guide them from the first step of brainstorming ideas to planning a draft to revising through the final stages of proofreading and editing.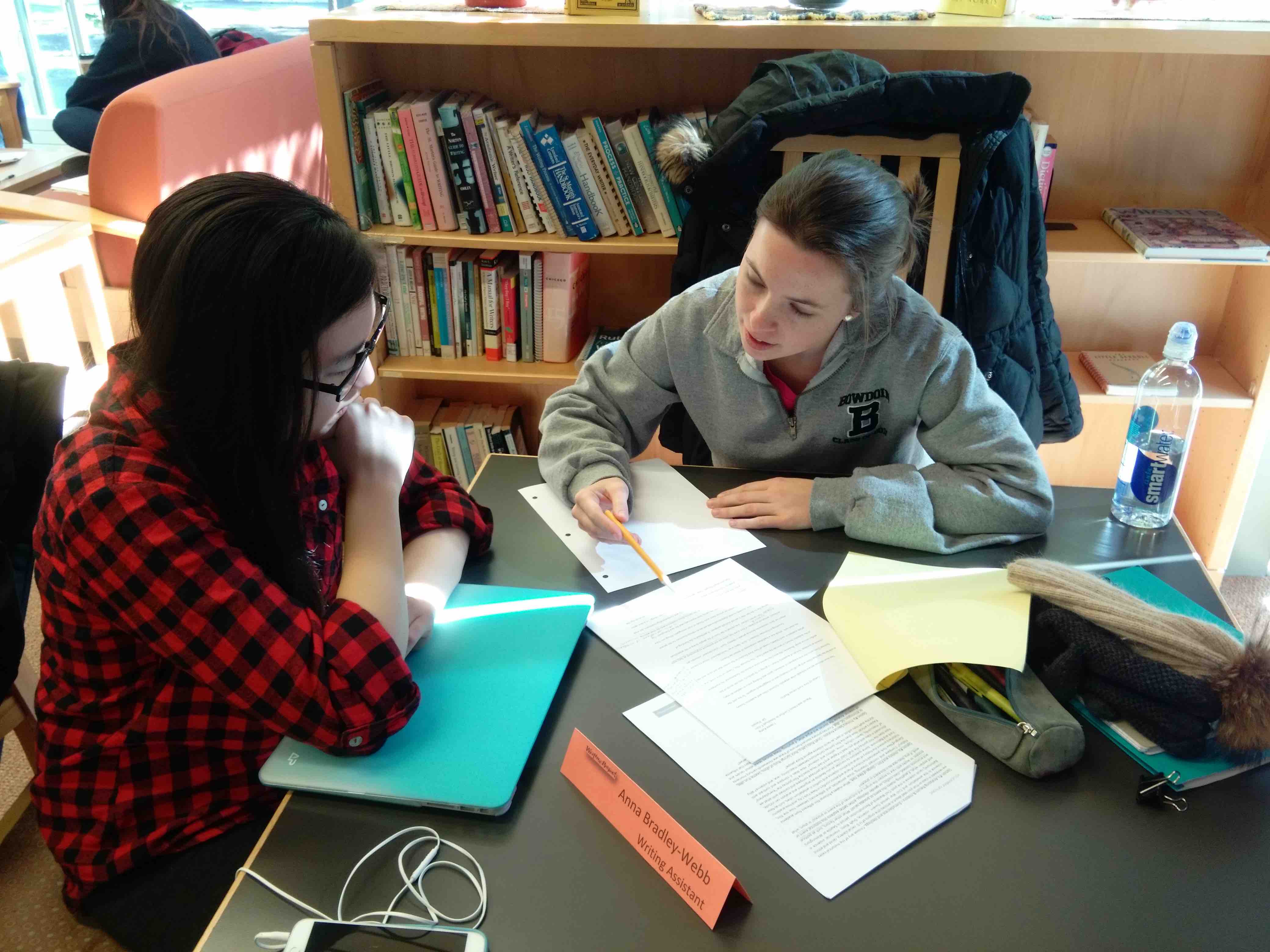 How Do I Sign Up?
Students interested in working with a Writing Partner may contact the Director of the Writing Project (Meredith McCarroll) directly. Partnerships begin early in the semester so that the partners have time to develop a productive working relationship and can focus on the writer's process as well as particular papers.