First-Year Writing Seminar
As you prepare for your first semester at Bowdoin, you likely know that the one required course will be the First-Year Writing Seminar.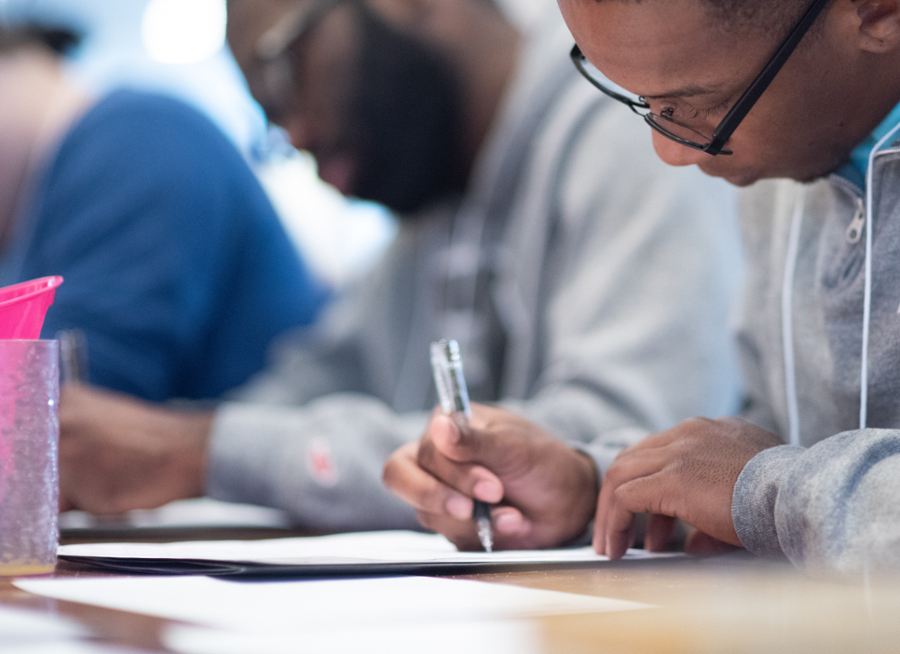 We are excited for the opportunity to welcome you to campus, to engage with you in small seminars, and to build practices of close reading, revised writing, and engaged discussion with you. Even in this unprecedented structure, there are some things that you can expect from your First-Year Writing Seminar.
What to Expect from First-Year Writing Seminar
Writing
Faculty from across the curriculum craft courses around important questions, historical texts, and complex issues. The First-Year Writing Seminar helps transition students to the expectations of college-level writing through a deep engagement in disciplinary content. As you make your way through complex texts and writing assignments, you will receive frequent feedback from faculty. This "write to learn" approach rewards the hard work of writing your way through difficult questions and challenging content. Rather than seeing writing solely as a product or a performance, writing is taught as a process.
Revision
As a process, writing is revised with input from faculty and fellow writers in your course. You can expect to write frequently and for your writing to improve as you engage in consistent and deep revision throughout the semester. When you finish the course, you should have effective strategies for revision to apply to other courses throughout your Bowdoin career and beyond Bowdoin.
Discussion
These courses depend upon the active and engaged participation of you—the students. Led by an expert in the field, you will discuss the questions that shape your course, wrestle with complex ideas, and engage in a collaborative experience of meaning making.
Transition to College
As you settle in to Bowdoin, your First-Year Writing Seminar will introduce you to library resources and will engage you in reflections on academic integrity. You'll you be supported in your transition from student to scholar and develop skills citing sources in your academic communication, and understandings about why it matters to cite and what it means to be a part of an ethical academic community. You'll learn about academic support available through the Baldwin Center for Learning and Teaching, and will work directly with Writing Assistants.
Connection
One of the benefits of our small, writing-intensive seminars is a connection to faculty and to classmates from your first day of classes as a Bowdoin student. This Fall will be no different. You should expect the opportunity to get to know your fellow classmates as you work together to transition to college and write to learn within a discipline. Students in First-Year Writing Seminars frequently get meals together, study together, and form lasting friendships. These small classes provide a welcome landing as you make a new home at Bowdoin.
FAQs