Senior Class Gift Campaign (SCGC)

Do you want to gain valuable leadership, philanthropy, and marketing experience? 
Join the Class of 2022 Agent team! Class Agents are volunteers that help with outreach, education, and fundraising for their Senior Class Gift Campaign (SCGC) in support of the Alumni Fund. It's also a great way to stay connect with your classmates after graduation.
CLICK HERE TO LEARN MORE & SIGN UP!
Gifts to the Alumni Fund are immediately plugged into Bowdoin's budget, allowing the College to address its most pressing needs quickly while also providing direct support for every student activity on campus, every academic department, every team, every performance, lecture, and exhibition—they make the student experience what it is.
Alumni participation bolsters the College's reputation, which in turn attracts the most accomplished students and faculty to campus. It helps Bowdoin secure major research grants from foundations and corporations. Perhaps most importantly, on a fundamental level, it fosters a sense of community among all of the many people who care deeply about the College.
MEET THE SENIOR CLASS GIFT CAMPAIGN LEAD AGENTS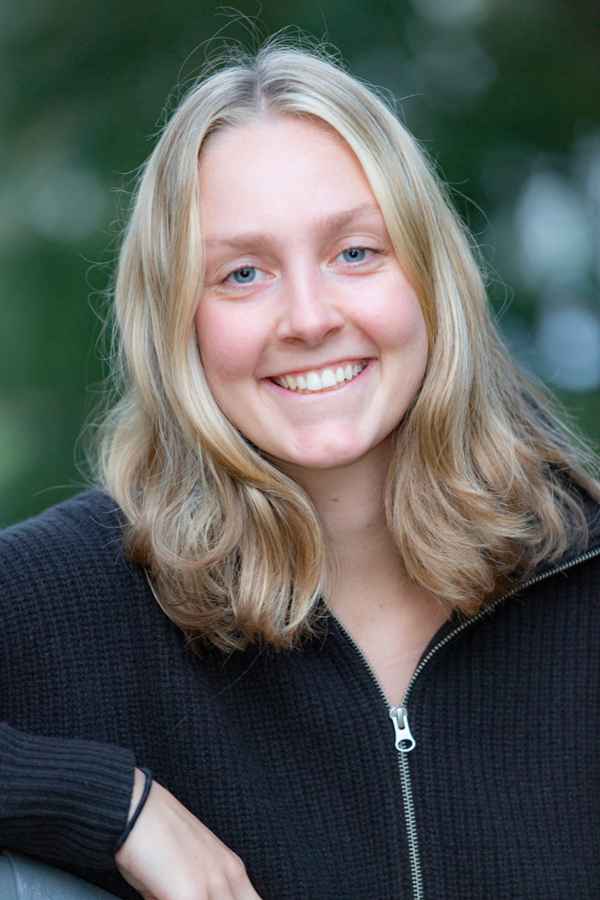 Anika Helmke '22, SCGC Lead Agent
Major: Government and Legal Studies
Minor: Visual Arts
Campus Involvement: Head RA, Women's Basketball Manager, Library Assistant
Why did you decide to get involved with the SCGC? 
I decided to get involved with the SCGC because the Alumni Fund has offered me incredible opportunities throughout my four years at Bowdoin. I want to give back to this community and further understand my relationship to the college as a soon to be alum.
________________________________________________________________________________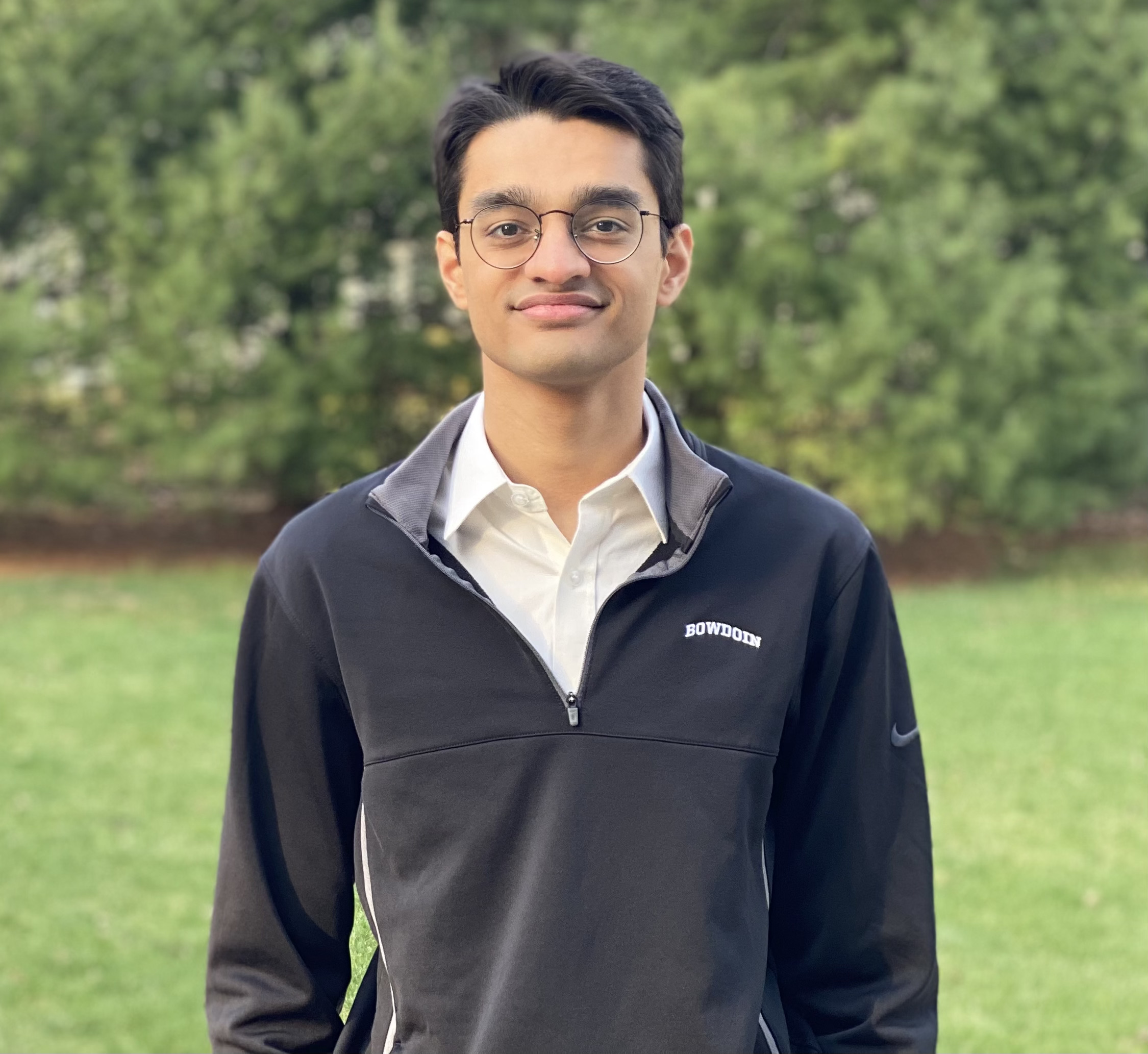 Prithvi Gunturu '22, SCGC Lead Agent
Majors: Computer Science, Mathematics
Campus Involvement: Bowdoin Student Government, Bowdoin Rugby Football Club, Bowdoin Consulting Group, Bowdoin Symphony Orchestra
Why did you decide to get involved with SCGC: I have had a fantastic experience at Bowdoin, and as a senior, I want to give back to ensure that future members of the Bowdoin community have the same. Having served as the student body treasurer, I have seen firsthand how funding directly impacts student life. I became involved with the SCGC because I know the importance of having access to funds, and I know the SCGC will have a strong positive impact on the Bowdoin community.
 ________________________________________________________________________________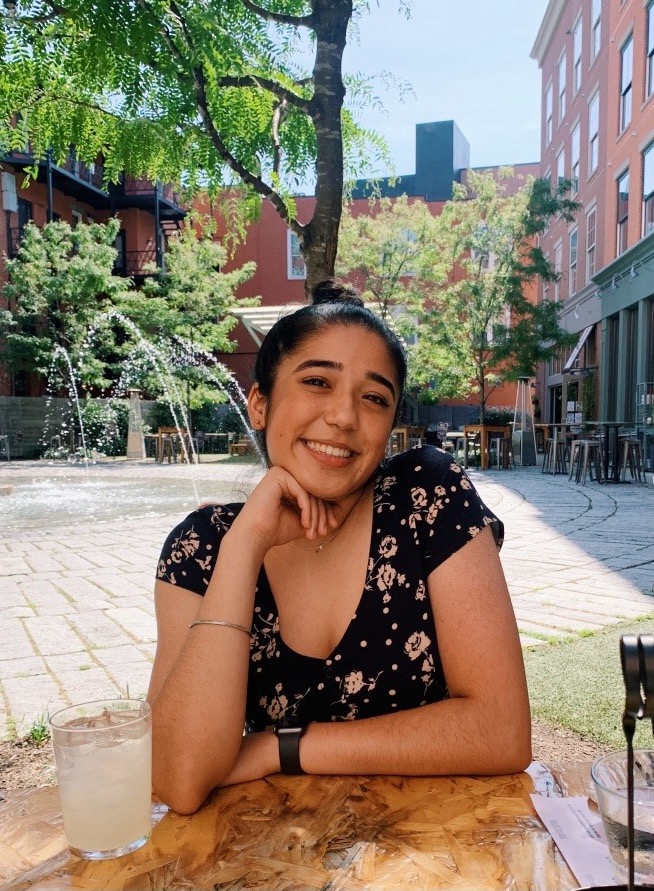 Manveer Sandhu '22, SCGC Lead Agent
Major: Biology, Integrative Concentration
Minor: Sociology
Campus Involvement: President of Bowdoin Athletes of Color Coalition, Member of the Athletic Department's DEI Committee, Member of the Bowdoin Varsity Field Hockey Team, Member of South Asian Students Association
Why did you decide to get involved with the SCGC? The SCGC gives me an opportunity to give back to Bowdoin as well as my fellow classmates. The class of 2022 has suffered through this pandemic, leaving as sophomores, and returning to campus as seniors. Despite the distance, I remained in touch with many of my peers and reunited with others this school year. The SCGC allows me to serve my class and demonstrate my love and commitment to this school.
________________________________________________________________________________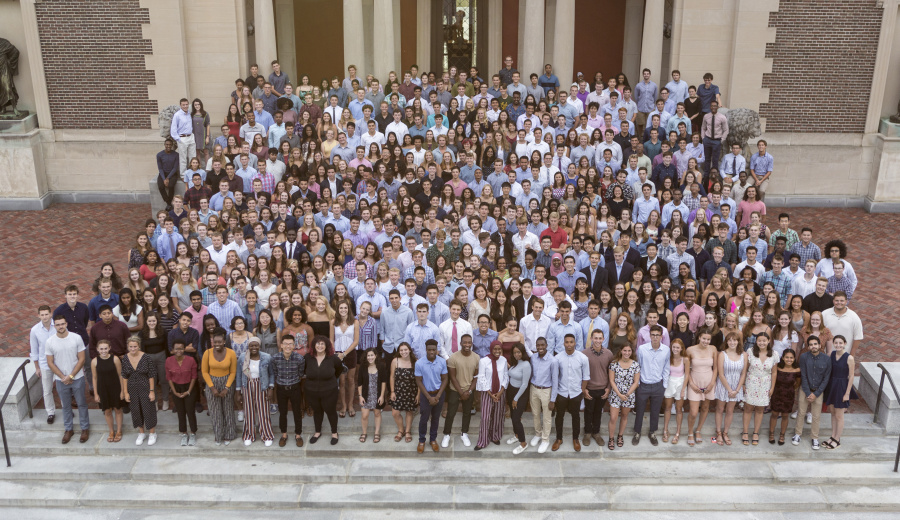 Class of 2022's first photo together! (Photo taken: August 2018)