LGBTIQA Alumni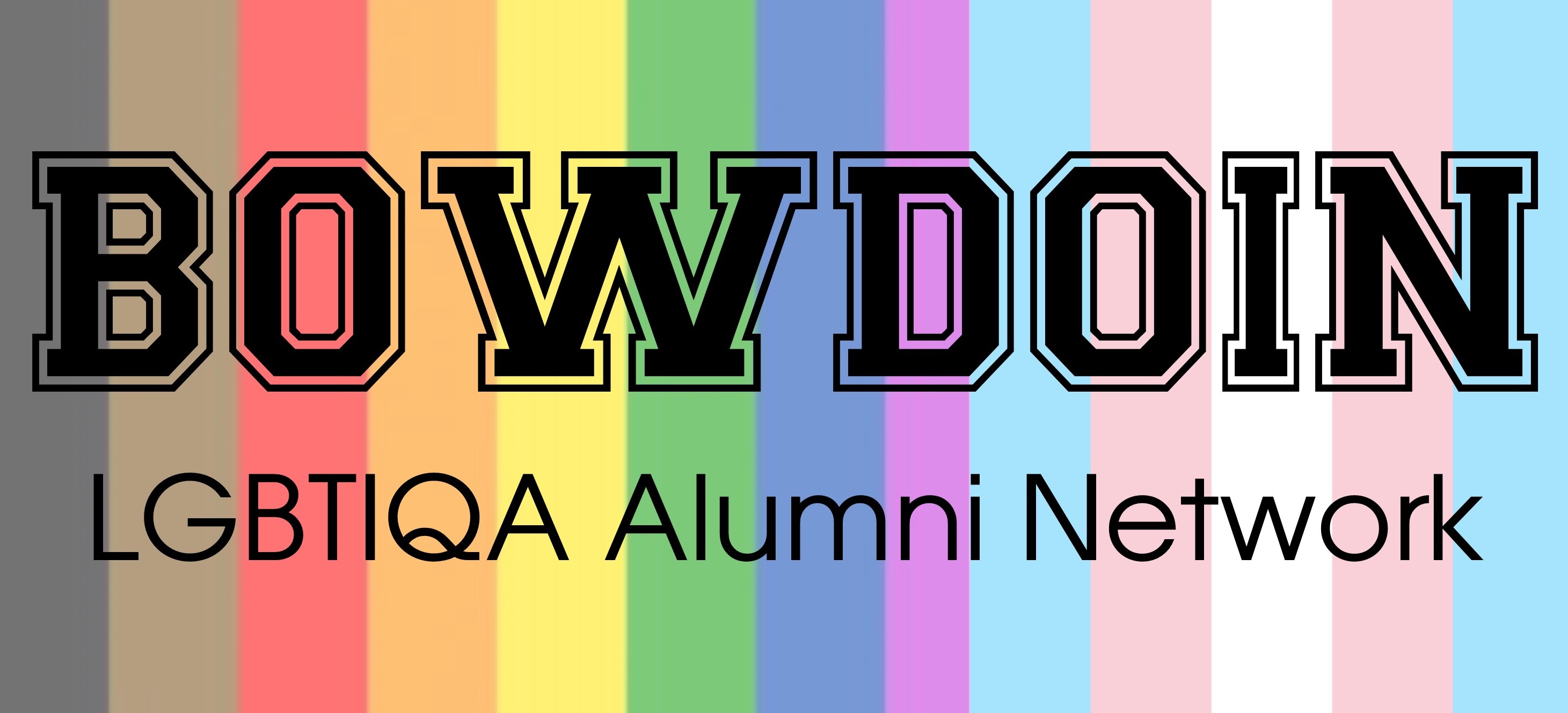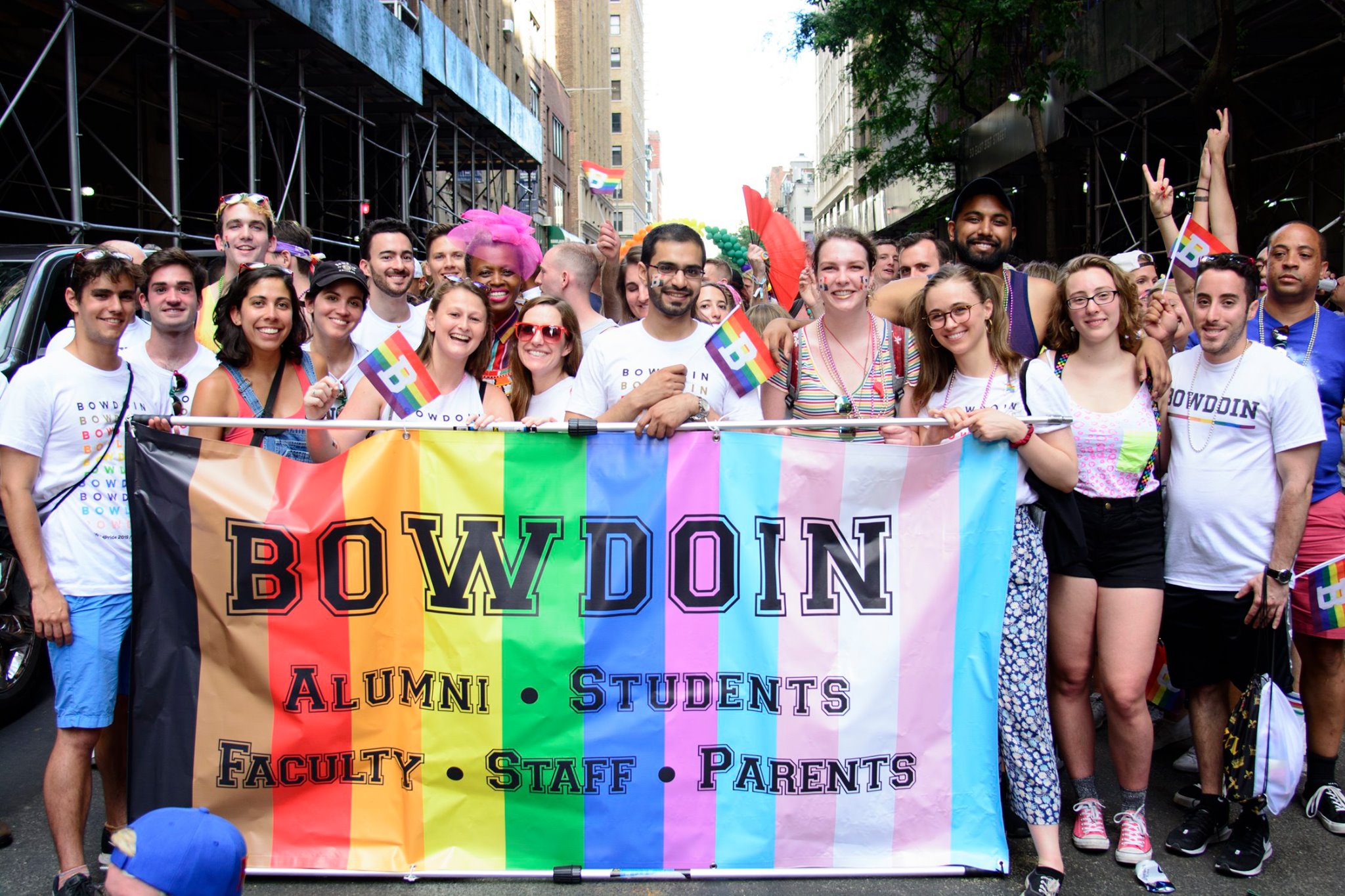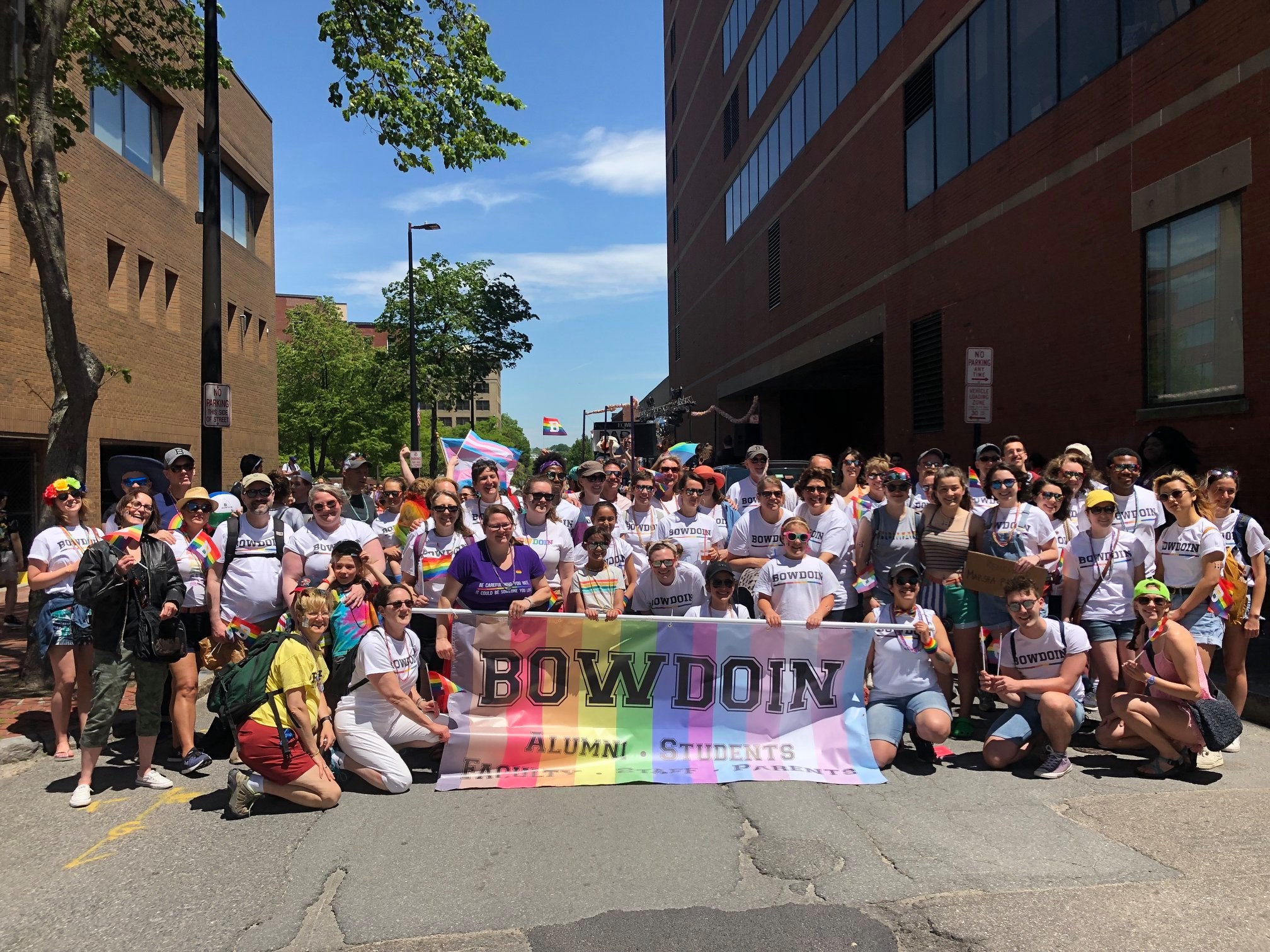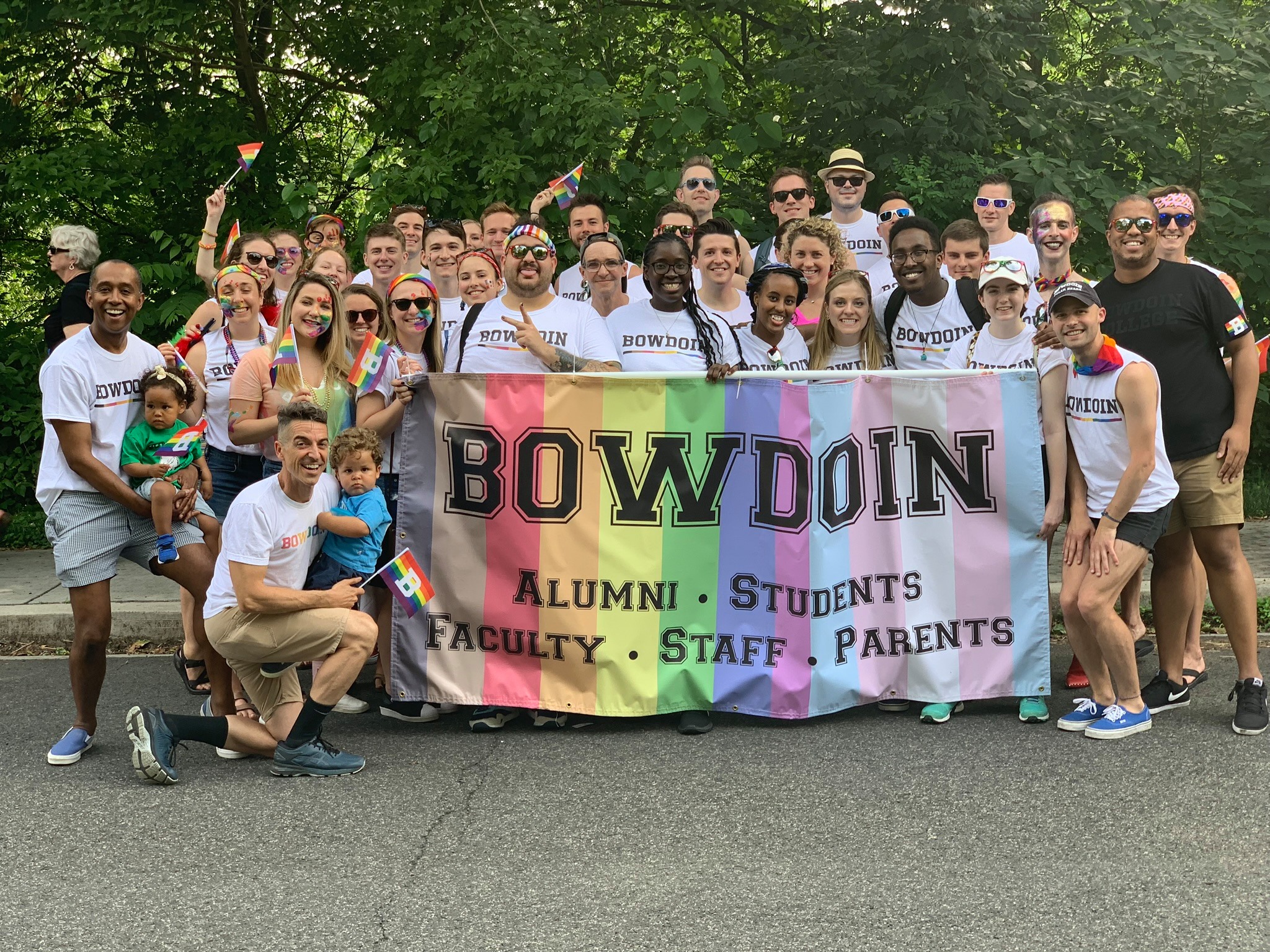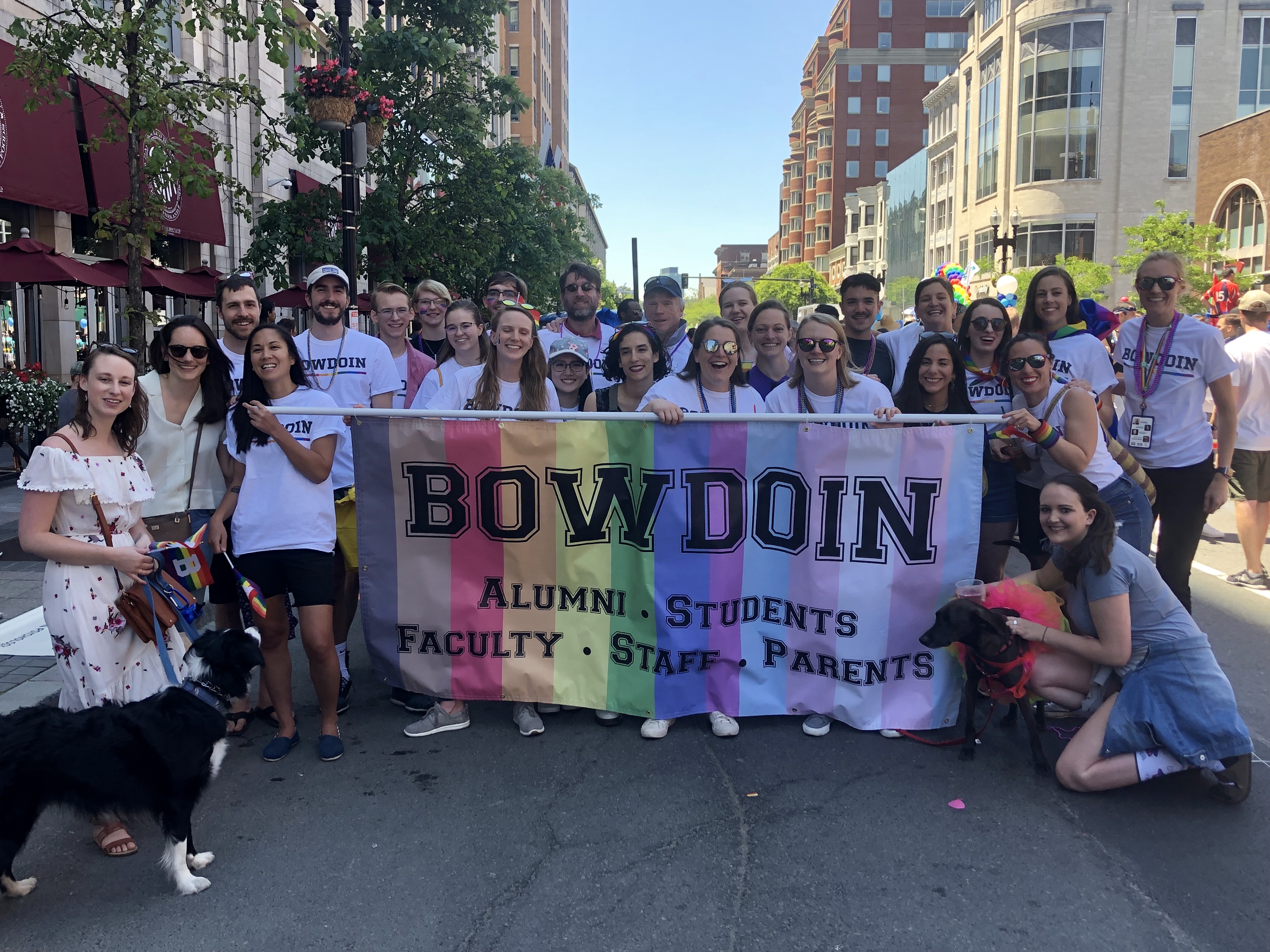 Bowdoin respects your privacy. Please email alumni@bowdoin.edu to opt-in or opt-out of future LGBTIQA Alumni communications.
Upcoming Events:
For the time being, all Bowdoin regional gatherings have been canceled. Notices will be sent to registrants regarding each event currently on the calendar.
Please visit the COVID-19 FAQ page for Alumni for more information about Bowdoin events and visitors to campus.
Recent Event Highlights:
June 30, 2019
June 20, 2019
June 15, 2019
June 8, 2019
March 21, 2019
January 17, 2019
November 1, 2018
Bowdoin Pride t-shirts can be purchased through the Bowdoin Bookstore. Use code PRIDE2019 for a special 20% discount.
For questions about the LGBTIQA Alumni Network, including inquiries about hosting or organizing an event, please contact Lindsey Lessard, Associate Director of Alumni Relations, at llessard@bowdoin.edu or call (207) 725-3956.
On-Campus LGBTIQA Resources
Kate Stern, Associate Dean of Students for Diversity and Inclusion & Director of the Sexuality, Women, and Gender Center
Phone: (207) 798-4223
Email: kstern@bowdoin.edu

Sexuality, Women, and Gender Center
24 College Street
Brunswick, Maine 04011
out@bowdoin.edu