Letter to Admitted Students, April 2020
April 14, 2020
Dear Admitted Student,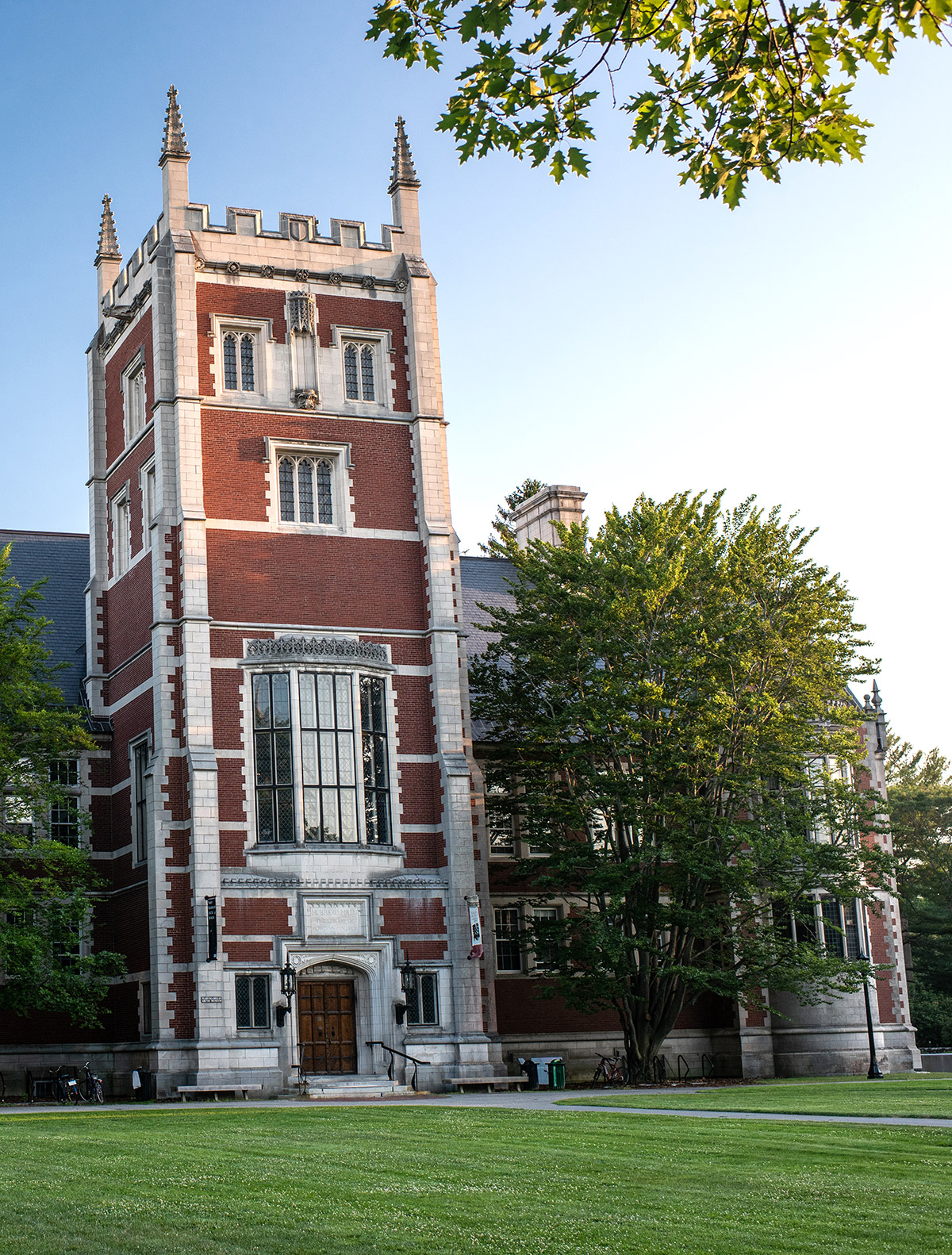 We understand that the current COVID-19 crisis is creating uncertainty in just about every aspect of our lives. And we know the idea of attending college feels overwhelming and surreal when the economic landscape is unstable, when our ability to travel within our own communities is limited, and when our in-person interactions with others are severely limited as a matter of safety.
The college experience that you had in mind—the one that included moving into a dorm with roommates, late-night conversations with friends, orientation trips, clubs, sports, and the adventure of life in a new place—is hard to reconcile with the constraints of what we are all experiencing now.
How can you think about college if you feel you can't count on anything you planned for? 
Well, here's what you can count on. The core of Bowdoin, who we are, is grounded and consistent. We look out for one another. We are welcoming. We are humble and we are strong. We have built centuries of Bowdoin from the relationships that are born from these values. We are ready to bring you in to all that Bowdoin is.
When we review applicants, we are looking for students who are not only curious and kind, but who are also courageous—willing to take on the big ideas, to face the problems that need solutions, and to participate in following challenges through to the other side. We chose the students in the classes ahead of you with this in mind. And we chose you. While we couldn't have predicted a pandemic when we reviewed your application, the qualities that impressed us then reassure us that you have what it takes to embrace what challenges us now.
We don't know what our next semester will look like—we are following the safety rules that the virus demands of all of us. What we do know is that even if the beginning of your Bowdoin experience ends up looking different than what you expected, it will still be 100 percent Bowdoin. 
Right now, we are working through a variety of scenarios that would allow a Bowdoin education to proceed with temporary modifications. If we must pursue any option other than the traditional experience, we will communicate with you directly about what to expect, how to prepare, and the costs.
We also know that our faculty are committed. They are formidable in their resolve, and they are inspired to overcome the potential challenges of COVID-19 to bring an attentive, supportive, and robust learning environment to you.
Our staff and student leaders are already working on building the ways in which they recast their support, their encouragement, and their strategies for understanding and celebrating the individuals in our community.
Like you, we are longing for Bowdoin to return to the vibrant, residential experience that is our familiar tradition and our strength. It will happen. We hope it happens for the start of your first year. If it takes longer, we hope you'll join us in this unprecedented time, in what will become a historic experience for Bowdoin.
We are with you, we are for real, and we are ready for you.

E. Whitney Soule
Senior Vice President
Dean of Admissions and Student Aid