Emergency Planning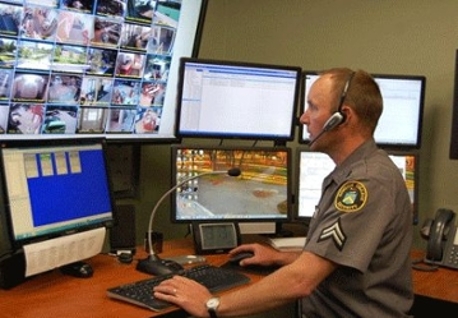 Bowdoin College has a detailed emergency response plan in place to manage the anticipated issues associated with a declared disaster on campus, defined as an event that has the potential to:
Seriously impair or halt the operations of the College; or
Result in mass casualties or extensive property damage; or
Significantly impact the campus community or geographic region.
Examples of potentially disastrous circumstances could include a major storm, extensive fire or explosion, chemical release, prolonged utility failure, act of violence or terrorism, or epidemic disease. This planning conforms with the most recent recommendations of the Department of Homeland Security (DHS), and is coordinated with parallel efforts by local, county, and state law enforcement and emergency response agencies. The key components of the plan include:
Preventative measures designed to protect the overall safety of the campus community;
Phased decision-making guidance based upon real-time reporting at the international, national, regional, state, and local levels;
Providing continuity of services for the on-campus population for the duration of any emergency; and
Recovery and returning to normal operations as soon as feasible.
The CEMP is reviewed and updated regularly, and drills are conducted at the end of each academic year to emphasize a topical issue of concern and test the College's response measures. A public copy of the Bowdoin College Campus Emergency Management Plan (CEMP) is located by visiting the Bowdoin College Facilities site.
Emergency Notification System
The Bowdoin Emergency Notification System uses a secure, web-based service called Blackboard Connect® to selectively store electronic contact information provided by students, faculty, and staff, through which the College would be able to communicate information and instructions in the event of an emergency.  

In an urgent but non-life threatening situation, College administrators would deliver an emergency message directly to listed on-campus telephone numbers and email addresses, as well as to a primary telephone number designated by the individual.  In a more catastrophic situation, emergency messages would be sent simultaneously via voice mail, email, and/or text messaging to all of the numbers and addresses on file for each person for optimal effect.

As the effectiveness of this system is dependent on the accuracy of the information maintained on file, we urge all those within the campus community to regularly update their electronic contact numbers and addresses - students through the Registrar's Office, and faculty and staff through Human Resources.  This system is tested semiannually at the beginning of each semester, in coordination with recommended informational updates.
More Information
Please contact the following with questions specific to the safety of the campus community:
Randy Nichols
Director of Safety and Security (x3458)
rnichols@bowdoin.edu
David Profit
Associate Director (x7136)
dprofit@bowdoin.edu