Associate Professor of Government and Asian Studies


Contact Information
hlaurenc@bowdoin.edu
207-725-3528
Government And Legal Studies

38 College Street - 206
Teaching this semester
GOV 2405. British Politics and Society
Comprehensive overview of modern British politics in historical, social and cultural context.Considers the historical formation of the United Kingdom and the development of the modern democratic state, but focuses on political developments after 1945. Analyzes party politics, the Welfare State, Thatcherism, and the contemporary political scene. Explores policy issues including healthcare, education, economic policy, and the role of the media.
GOV 3420. Governments Morals and Markets: Topics in Comparative Public Policy
Studies the relationship between governments and markets in policy areas such as health care, social welfare, education, media and the environment. Explores the moral and political dimensions of policy questions such as: What should or should not be for sale (e.g. drugs, healthcare, votes, pornography etc.) What justifies regulation of commercial activities? Under what circumstances, if any, should benefits such as flood insurance or tax relief for mortgages be provided with public funds? Should the government protect people from the consequences of their own choices? Cross-national case studies from the United Kingdom, USA, Japan and Europe.
Education
B.A. Oriel College, Oxford 1985
M.A. and Ph.D. Harvard University 1996
Henry Laurence is an associate professor of Government at Bowdoin College, Maine, U.S.A. where he has also served as director of the Asian Studies Program. He received a Ph.D. in Political Science from Harvard University and a BA from Oriel College, Oxford University. In 2007-2008 he was a Research Associate at the Reuters Institute for the Study of Journalism at Oxford University and a Senior Associate Member of the Nissan Institute of Japanese Studies at St. Antony's College, Oxford. He has also been affiliated with the Institute for Social Sciences at the University of Tokyo, and the U.S.-Japan Relations Program at Harvard University.
Dr. Laurence's current research is on media and politics in Britain, Japan, and the USA. He is working on a political history of public broadcasters including the BBC, NHK, PBS and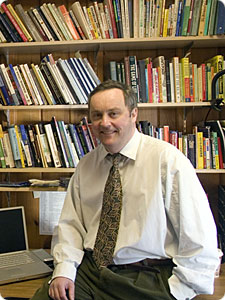 NPR. He serves on the Editorial Advisory Board of the International Journal of Digital Television and is the author of Money Rules: the New Politics of Finance in Britain and Japan (Cornell University Press 2001).
Instructions for Requests for Letters of Recommendation for HL

1) Please do ALL the paperwork and administrative work you can including (if possible) filling in my title, address, etc. on on-line forms. Please don't make me fill forms out or mail things if you can possibly avoid it. I don't have secretarial assistance and am hopelessly disorganized!

2) Write me an email containing all the classes you've taken with me including names, semester/year and final grade.

3) Remind me of any particularly good pieces of work you did for me, giving details of what it was and what I said about it (if you can remember).

4) Please write to remind me about it a week before the deadline, and again 2 days before the deadline.  

*** Don't feel bad about writing to me multiple times, I will appreciate reminders!!!**  

5) Please follow up to let me know what happened if/when you hear/decide.