Professor of Theater
Contact Information
drobinso@bowdoin.edu
207-725-3424
Theater And Dance

Memorial Hall - 608
Teaching this semester
DANC 2303/THTR 2303. Advanced Design: Lighting
As technology has evolved, so has the world of theater and dance. Offers students an in-depth look at the technology, theory, and aesthetics involved in lighting design choices for theater and dance productions. Students explore the latest software and technology used by lighting designers, while learning to make their own artistic choices for contemporary performance. Assignments include creating lighting plots for specific scenes and performance events. By the end of the semester, students have reimagined and developed their own original lighting designs for a play or dance project to be presented in class.
THTR 3202. Comedy in Performance
Looks at several facets of comedy on stage, from its origins in Greek and Roman theater to contemporary comic forms. Theory is combined with practical exercises in clowning, satire, physical comedy, wit, timing, phrasing, and partner work to develop a comic vocabulary for interpreting both scripted and original work. Students work in solos, duets, and groups to create final performance projects that are presented to the public at the end of the semester.
THTR 4040. Studio
An advanced theater seminar focusing on independent work. Advanced students creating capstone projects in playwriting, directing, acting, and design meet weekly as a group to critique, discuss, and present their work. Final performances are given at the end of the semester.
Davis Robinson teaches acting, directing, and courses in Theater Styles, Comedy, Improvisation, Ensemble Devising, Physical Theater, and Shakespeare. He has worked professionally as an actor and director around New England for over twenty years in film, television, and on stage. He often directs for The Shakespeare Theater at Monmouth, most recently The Illusion, Our Town, Blithe Spirit, and Antony and Cleopatra. He directed Waiting for Godot at the Theater Project in Brunswick, and worked with the Columbian-American clown trio, The Fabulous Problemas, to develop their new show. In 2007 he was movement coach for the world premiere of Leslie Epstein's King of the Jews in Boston. Recent shows for Bowdoin include Light/Dark, End of Summer, A Little Night Music, and The Cripple of Inishmaan.
He trained in Paris with Jacques LeCoq, and is particularly interested in movement-based theater, forgotten American plays, and the creation of original productions adapted from films, novels, and current events.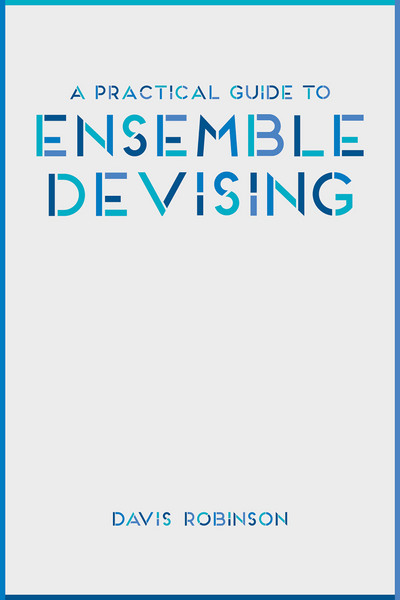 For several years he worked closely at Emerson College with renowned voice teacher Kristin Linklater. He is also founder and artistic director of the award-winning Beau Jest Moving Theater with whom he acts, writes, directs, and tours nationwide, including runs Off-Broadway and appearances at Lincoln Center and the Piccolo Spoleto Festival in Charleston, SC. Beau Jest recently staged three Tennessee Williams world-premieres for the Provincetown Tennessee Williams Festival, and toured the rarely seen original one-act, Ten Blocks on the Camino Real. They are currently touring an original comic-noir fantasy, Apt 4D. In June, 2015, Professor Robinson published a new book with Palgrave Macmillan on developing original material called A Practical Guide to Ensemble Devising.  
His book The Physical Comedy Handbook was published by Heinemann in 1999. His current research interests include Tennessee Williams, objects in action, and new methods for combining text and physicality in the devising process. Davis studied movement and improvisation for many years with Tony Montanaro at the Celebration Barn Theater, where he teaches devising every summer.