Past Exhibits:


2013


November 12, 2013 - November 12, 2013

Your Favorite Things, on display for two hours only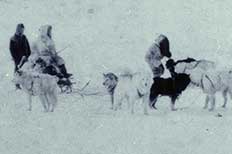 May 29, 2013 - July 14, 2013

In the spring of 1892. Robert E. Peary and Evind Astrup set out to cross the great Greenland ice cap, to become the first Euro-Americans to visit the northernmost coast of Greenland, now known as Peary Land. This is northernmost land on the planet and few people have had the privilege of visiting it. This exhibit features Peary's first photographs of this stark and beautiful landscape, as well as more recent views.
September 15, 2012 - May 26, 2013

Bill Hess, a photographer based in Alaska, has documented the lives of Alaska's Native communities for years. The exhibition features activities of contemporary Alaskan hunters originally featured in Uiñiq, a magazine featuring people and events in the North Slope Bureau, produced by Hess. Sponsored by the Oak Foundation and the Russell and Janet Doubleday Endowment Fund.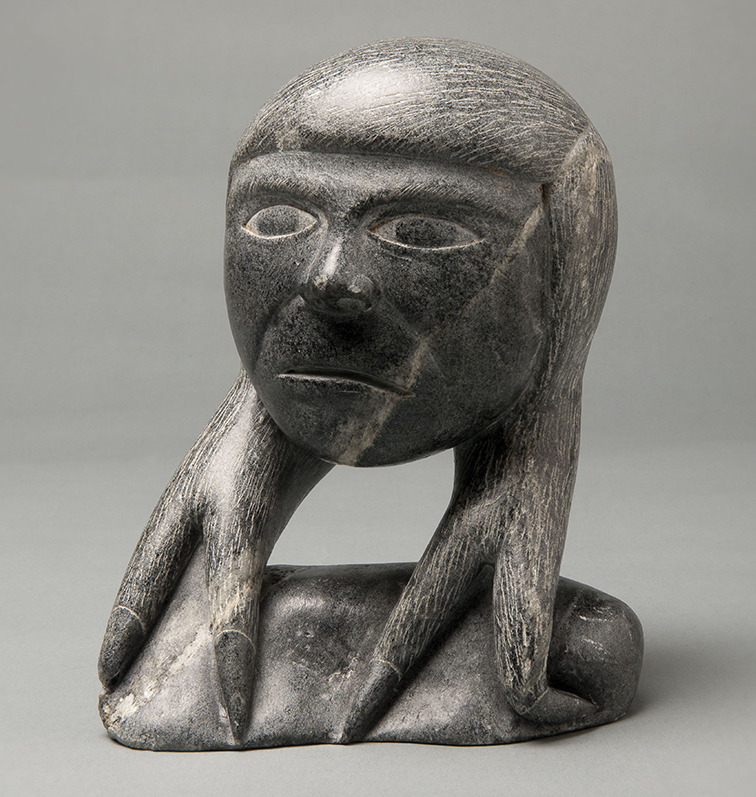 February 14, 2012 - February 24, 2013

This exhibition of Rabbi Harry Sky's donated collection of Inuit transformation carvings focuses on the parallels Rabbi Sky sees between his own teachings – that people are constantly changing and transforming themselves as they live their lives – and Inuit carving of human/animal transformations.
2011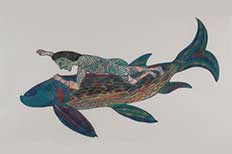 November 18, 2010 - December 04, 2011

This exhibition included 86 works carefully selected from a much larger collection donated to the museum by Robert and Judith Toll in 2009. The prints and carvings were made in the past fifty years by artists living in communities across the Canadian Arctic.
2010


April 18, 2008 - September 06, 2010

To mark the centennial of Robert E. Peary's last expedition in 1908-09, the Arctic Museum mounted a major exhibit that explored Peary's long career in the arctic, with an emphasis on his final attempt to reach the north Pole.
1998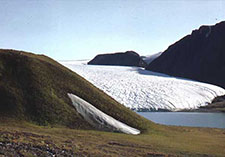 June 02, 1998 - August 30, 1998

Summer is a special time in Northwest Greenland. The sun shines twenty-four hours a day. Plants and flowers abound. Migratory birds flock to their breeding grounds by the thousands. Icebergs calved from the many glaciers float by, pushed south by ocean currents. It can be a time of bounty for Arctic families, but it is also a time of hard work. This venue for photographic exhibits has been made possible through the generous support of the Association of Bowdoin Friends.